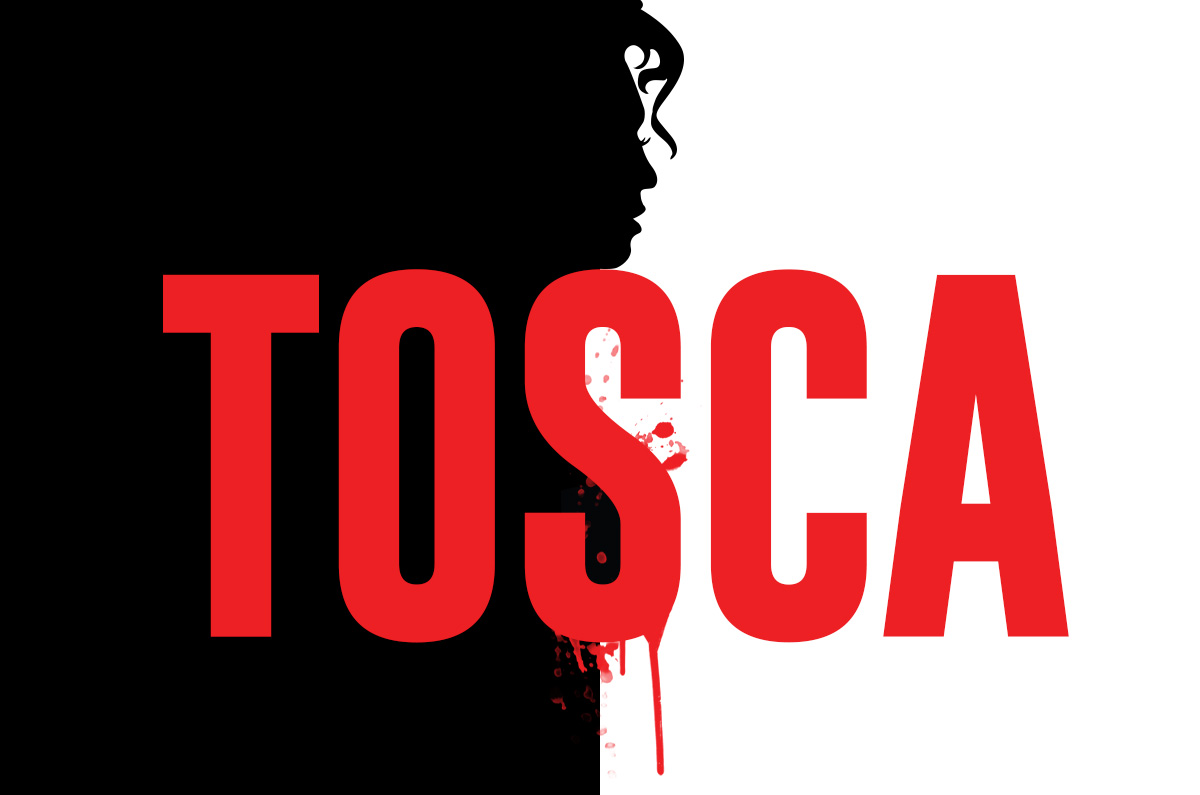 Giacomo Puccini:
TOSCA
Opera in three acts, in Italian, with Hungarian and English surtitles
8 July 2022 at 8 p.m. (rain date: 9 July)
Margaret Island Open-Air Stage
One of the most beautiful and captivating works in the history of opera, Tosca is a gripping and exciting work about love, struggle, and jealousy. For the audience, it is a cathartic experience borne by the singers' passion. For the singers, it is the fulfillment of their artistry. Every character is a dream role for the world's greatest stars, demanding perfect singing and acting.
At the heart of the story is a woman who sacrifices herself for her love, avenging the injustices and lies she has suffered. It shows how the power of love can help a woman stay true to herself and what she believes in above all else. The "Letter Aria" and "Vissi d'arte" have become the greatest hits of opera literature. The work premiered in Rome, bringing Puccini national and international fame. Within a few years, it was performed in 60 cities around the world, and it remains a staple of the modern repertoire. In Hungary, it has been performed continuously at the Opera House since 1903.
The 2022 production of Tosca on the Margaret Island Open-Air Stage promises to be a real treat, featuring the world-famous tenor Francesco Meli as Cavaradossi. This star of La Scala, the Metropolitan Opera, and Covent Garden will be making his first appearance in Budapest. As Tosca, Eszter Sümegi, one of the most skilled performers of the role, will appear. Mihály Kálmándy can be heard as Scarpia.
Conductor: Gergely Kesselyák
Featuring the Hungarian State Opera House's  orchestra and chorus
Librettist: Giuseppe Giacosa Luigi Illica
Director: Viktor Nagy
Set designer: Tamás Vayer
Costume designer: Nelly Vágó
English surtitles: Arthur Roger Crane
Head of the Children's Chorus: Nikolett Hajzer
Chorus director: Gábor Csiki
Floria Tosca: Eszter Sümegi
Mario Cavaradossi: Francesco Meli
Scarpia: Mihály Kálmándy
Cesare Angelotti: Marcell Bakonyi
Sacristan: András Hábetler
Sciarrone: János Szerekován
Spoletta: András Káldi Kiss
Act I 
Angelotti, the former Consul of the Republic of Rome, has escaped from the state prison at the Castle St. Angelo and sought refuge in the church of St. Andrea della Valle, where his sister, the Countess Attavanti, has deposited the key to a hiding place. Angelotti conceals himself when the Sacristan arrives. The latter, outraged, finds that the painter Cavaradossi has given the altar painting on which he is working - a figure of Mary Magdalena - the features of a beautiful unknown woman who has often been observed at prayer in the church recently. While Cavaradossi admits that the stranger has, unknowingly, served as a model for him, his heart belongs only to bis beloved, the singer Floria Tosca, who closely resembles her. When the verger leaves, Angelotti comes out from his hidingplace, believing that he is now alone. He recognizes his friend Cavaradossi, who is prepared to assist him. So that no one shall find him with the fugitive, the painter locks the chapel door.  
Then Tosca appears and the locked door arouses her jealousy, but Cavaradossi pacifies her and they arrange to meet that evening. However, Tosca's jealousy is reawakened when she recognizes in Cavaradossi's picture the Countess Attavanti. Once more the painter succeeds in convincing her of his faithfulness. She has hardly left the church when a cannon is fired, showing that Angelotti's escape has been discovered. Speed is now essential and Cavaradossi decides to hide the fugitive in a well in the garden of his house. When the Sacristan enters the church with the news that the Italian and Austrian forces have defeated Napoleon, Cavaradossi has disappeared. Exulting over the victory, the Sacristan prepares the choirboys for the Te Deum.  
The joyous confusion is brought to a sudden halt by the arrival of Scarpia, the much-feared Chief of police, who, with his benchmen, is in pursuit of Angelotti. A fan of countess Attavanti found in the chapel, shows him that he is on the right track. Scarpia also discovers Attavantis features in Cavaradossi's painting and when Tosca now returns to tell the painter that she has to sing at the victory celebration being staged by the Queen, Scarpia inflames her jealousy in order to discover what she knows and urges Spoletta and his men to follow her. 
Act II 
It is evening and Scarpia is awaiting the arrival of Tosca, while on the floor below the Queen's celebrations are beginning. Spoletta appears, but without the fugitive Angelotti. Instead he has arrested Cavaradossi, but Scarpia is unable to wring a confession from him. When Tosca enters the room the painter warns her not to betray anything. Scarpia orders that the painter be tortured in an adjoining room. Anguished by the cries of her lover, Tosca betrays Angelotti's hiding place. The torture ceases. But when Cavaradossi hears that Napoleon, and not the Italian and Austrian forces, has won the day he passionately avows bis political ideals. Scarpia has him taken away and explains to Tosca, whom he holds back, that this confession has finally sealed Cavaradossi's fate. Tosca begs for her lover's life and, in the end, Scarpia promises that he will only pretend to have Cavaradossi shot if she gives herself to him. In utter despair, Tosca agrees. But as Scarpia writes out the pass that will give her and Cavaradossi their freedom she takes a knife from the table and kills him. 
Act III 
At dawn preparations are being made at the Castle St. Angelo for Cavaradossi's execution. The painter succeeds in obtaining pencil and paper from a guard in order to write Tosca a farewell note. Memories overwhelm him. Then Tosca herself appears before him and relates what has happened. She tells him that the execution will be a pretense. The execution squad appears. They fire and Cavaradossi falls dead. Tosca, in hopeless despair, realizes that Scarpia has tricked her and hurls herself from the battlements. 
Francesco Meli is one of the most fascinating and sought-after tenors in the world.
He was born in Genoa in 1980 and began his singing studies at the age of seventeen at the Conservatorio Paganini, continuing with Vittorio Terranova and going on to gain recognition at several competitions for opera singers, including the Caruso, the Zandonai and the Tosti competitions.
In 2002 he debuted in Macbeth, the Petite Messe Solennelle and in Puccini's Messa di gloria at the Festival dei Due Mondi in Spoleto. This marked the start of an outstanding career performing a repertoire of Bel canto and Rossini.
He made his debut at La Scala at the age of just 23 in Les Dialogues des Carmelites conducted by Maestro Riccardo Muti and has returned there over the years to perform in Otello, Idomeneo, Don Giovanni, Maria Stuarda and Der Rosenkavalier. To date, Francesco Meli's name has appeared on eighteen playbills at Milan's La Scala. In 2004 he made his debut as Nemorino in Elisir d'amore, a role which he went on to sing in numerous theatres. Since 2005 he has opened the Carlo Felice opera season in Don Giovanni and the Rossini Opera Festival season with a new production of Bianca e Falliero and has sung in Il Barbiere di Siviglia in Zurich, Don Giovanni at the Théatre des Champs-Elysées in Paris, La Sonnambula in Lyon for a Virgin recording with Natalie Dessay, in Così fan tutte under conductor Riccardo Muti in Vienna, where he returned to perform in a new production of Anna Bolena, in Maometto II at the Rossini Opera Festival and in Tokyo, again in Pesaro in Torvaldo e Dorliska for the opening of the 2006 Festival and as the Duke of Mantua in his debuts at the Royal Opera House and at the Metropolitan Opera.
Since 2009 he has gradually turned his attention from Bel canto roles towards dramatic opera: following performances in I Lombardi alla Prima Crociata, Simon Boccanegra and Werther in Parma, he debuted in the major Verdi roles and in 2013, the 200th anniversary of Verdi's birth, he sang in Simon Boccanegra, I due Foscari, Ernani and in Nabucco at the Rome Opera and in Salzburg under conductor Riccardo Muti, Ernani at the New York Metropolitan, Macbeth conducted by Muti in Chicago, Simon Boccanegra in Vienna and at Teatro La Fenice, Un ballo in maschera in Parma, Rome, the Arena in Verona and La Fenice, il Trovatore at La Fenice and in new productions in Salzburg, Covent Garden, Amsterdam and Monte Carlo, I due Foscari in Los Angeles, Covent Garden and at La Scala, Giovanna d'Arco in Salzburg and at La Scala to inaugurate the season, Don Carlo at La Scala, Aida at the Salzburg Festival conducted by Riccardo Muti and in new productions of Carmen in Madrid and Covent Garden. He has on three occasions inaugurated the season at La Scala and he sang at the opening concerts for the Turin Olympics and for EXPO 2015 in Milan, both broadcast by RAI.
Francesco Meli has a repertoire of over fifty roles and has performed under the world's most eminent conductors, working regularly with Riccardo Chailly, Myung-Whun Chung, Fabio Luisi, Riccardo Muti, Gianandrea Noseda, Antonio Pappano, Daniele Rustioni and Yuri Temirkanov.
He has performed in solo recitals at La Scala and in London, Tokyo and St. Petersburg and in the Verdi Requiem with Riccardo Chailly, Daniele Gatti, Fabio Luisi, Riccardo Muti, Lorin Maazel, Gianandrea Noseda and Yuri Temirkanov at La Scala and in London, Paris, Zurich, Moscow, Salzburg, St. Petersburg, Tokyo and Vienna. In 2019, during the Easter Festival at Baden-Baden, he performed for the first time with the Berliner Philharmoniker, again singing in the Verdi Requiem conducted by Muti.
Besides the Verdi Requiem, his concert repertoire includes the Requiems by Mozart, Donizetti, Dvořák and Andrew Lloyd Webber, Rossini's Petite Messe Solennelle and Stabat Mater, Messe di Gloria by Puccini and Mascagni, Verdi's Hymn of the Nations, Dvořák's Stabat Mater and Pulcinella by Stravinsky. Amongst chamber music pieces, he has a particular affinity with Romances by Tosti and Respighi but also Bellini, Donizetti, Verdi, Duparc and Ravel. He has recorded Seven Sonnets of Michelangelo by Britten and Three Sonnets of Petrarca by Liszt (Opus Arte).
In 2013 he won the Abbiati Award for his performances of Verdi, and has also won the Maschera d'oro, the "Opera Star" International Opera Award, the Zenatello Award at the Arena in Verona, the Orazio Tosi Award, the Carlo Alberto Cappelli Award, the Pertile Award, the Lugo Award, the Prandelli Award, the Mascagni Award, the Tiberini d'oro Award, the ISO d'oro, the Labò Award and the Pavarotti d'oro.
Since February 2020 he has been Ambassador for the Renata Tebaldi museum in Busseto.
His recordings are available on a range of DVDs released by Deutsche Grammophon, Unitel and Opus Arte.
His most recent engagements include Simon Boccanegra in London, Genoa and Vienna, Ernani and La Traviata at La Scala, the Verdi Requiem conducted by Riccardo Muti in Tokyo, Baden-Baden and at the Salzburg Festival, Aida at La Fenice and in a concert performance in Chicago with the Chicago Symphony Orchestra conducted by Muti. The 2019/2020 season includes the Verdi Opera Gala in Piacenza, Giovanna d'Arco in a concert at La Monnaie, Ernani in concerts in Lyon, Paris and Vichy and the Verdi Requiem with Muti conducting the Chicago Symphony Orchestra at the Musikverein in Vienna. He inaugurated the current season at La Scala singing as Cavaradossi in Tosca, conducted by Riccardo Chailly and directed by Davide Livermore. When on February 23rd 2020 La Scala closed as a result of coronavirus, he was engaged in Il Trovatore, another of his signature roles, in which he was due to celebrate his 50th performance in February.
He resumed concert activity in summer 2020 with a concert performance of Un Ballo in maschera at the Maggio Musicale Fiorentino, in concerts with piano accompaniment at the Teatro Municipale in Piacenza, La Scala, La Fenice, at the Festival della Valle d'Itria and the Parco Archeologico Scolacium and in a concert with orchestra at the Arena di Verona.
At the end of August he sang in the Verdi Requiem, first conducted by Zubin Mehta at the Maggio Musicale Fiorentino and following this with the Orchestra and Chorus of La Scala conducted by Riccardo Chailly in the cathedrals of Milan, Bergamo and Brescia. In October 2020 he was Radamès in a concert performance of Aida at La Scala. On 5th December he sang in a concert performance of I due Foscari at the Opéra de Monte-Carlo.
At the beginning of 2021 he completed an extended tour in Japan in concert performances and as Cavaradossi in Tosca at the New National Theatre in Tokyo. Engagements this year include concerts and operas at Teatro Massimo di Palermo, the Aix-en-Provence Festival, Arena di Verona, Maggio Musicale Fiorentino, Teatro Municipale di Piacenza, Teatro San Carlo, Bayerische Staatsoper. In November 2021 he realeased "Prima Verdi", his first album devoted to a single composer. In December 2021 he opened the season at Teatro alla Scala for his fifth time, singing as Macduff in Macbeth.
In 2022 he will perform in concerts and galas in Moscow, as Riccardo in Un ballo in Maschera at Teatro della Scala and then again in Rome, Budapest, Chicago and Dresden.
He is artistic director and one of the tutors at the Academy of Advanced Professional Training for opera singers at Genoa's Teatro Carlo Felice.